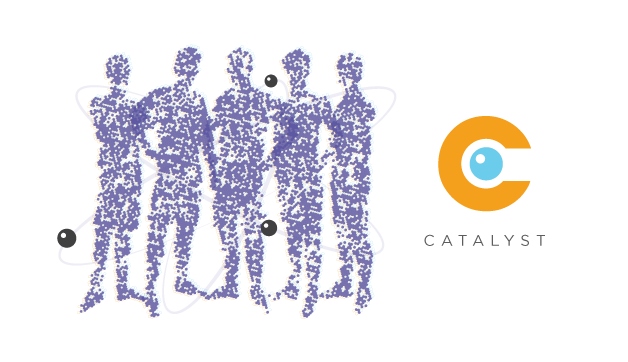 A Network of Experts & Partners
Regardless of how seasoned you are, our program will put you in control of your training and bring you years up the learning curve.
With our network of established partners, we aim to provide all endurance athletes with the most effective solutions to morph. Here's how:
Morphology
Connect and learn from our experts
Innovating methods to optimize the way athletes train and race
List of Experts & Partners
Garmin's mission is to be an enduring company by creating superior products for automotive, aviation, marine, outdoor, and sports that are an essential part of our customers' lives. We will be the global leader in every market we serve, and our products will be sought after for their compelling design, superior quality, and best value. The foundation of our culture is honesty, integrity, and respect for associates, customers, and business partners. Each associate is fully committed to serving customers and fellow associates through outstanding performance and accomplishing what we say we will do.
From the top of Mt Everest to the bottom of icebergs in the Antarctic ocean, Suunto's watches have been worn by explorers and divers to some of the world's wildest places. Suunto's mission: to equip and inspire adventurers, explorers and sports enthusiasts to physically and mentally conquer the world's mountains, oceans and trails. Suunto products have won numerous design awards over the years, but perhaps the greatest accolade comes from the thousands of Suunto users who daily upload and share their runs, climbs, rides and adventures onto Movescount.com.
Tailwind is designed to overcome the nutrition problems faced by endurance athletes in ultra events and multi-day epics. The combination of Tailwind's glucose/sucrose fuel mix, electrolytes, and water has a synergistic effect, allowing the body to absorb more of each, allowing athletes to go longer at higher intensities. Deliberately mild, it mixes crystal clear and tastes light and clean, so you can drink it all day. The composition of Tailwind's fuel matches what the gut is made to absorb, so Tailwind enters your system quickly, without taxing the digestive tract.
A cycling tours specialist, we design customised travel for cycling mad types. Each tour is meticulously sourced, crafted with passion & expertly executed with attention to detail. Our clients are based in Singapore & as far away as USA, Australia, Japan, Hong Kong, Indonesia & Philippines. From fully supported cycling tours to Japan, Taiwan, Philippines & Croatia, to taking care of your ironman race travel needs, Jacqtours will ensure your ride & race experience rocks.
4D Health and Performance is conveniently located on Clarence St in the heart of the city of Sydney and is easily accessible by public transport and Sydney office workers alike. We value the importance of provide precise diagnosis to develop effective and efficient treatment plans to rehabilitate clients and prevent further injury. Our practitioners are actively involved in continuous education in their fields of expertise and related fields allowing them to provide the most up to date evidence-based therapy and treatment with long term improvement.
Founded in Singapore, the TRI-Factor Series is a progressive race for swimmers, cyclists, runners and triathletes to compete throughout the year and is expanding into Thailand, Philippines and China. The revolutionary 4-leg series kicks off with TRI-Factor Swim (mass swimming event), followed by TRI-Factor Bike (mass cycling event), TRI-Factor Run (mass run event) and ending in a finale TRI-Factor Triathlon. Participants can take part in one or more races giving them the opportunity to swim, bike, run or do all three! Their campaign encourages people from all walks of life to "Grow Stronger, Live Better" through their events.
Thailand • Philippines • China
Running shoes are the single most important piece of equipment for anyone embarking on a training program. Finding the right shoe can make all the difference to your training – it will work with your natural biomechanics, boost running efficiency, maximise comfort and support, but more importantly reduce the risk of injury. Stocking high-profile brands and utilising gait analysis technology to find your perfect shoe, Pace Athletic also stock a complete head-to-toe offering from apparel, hydration accessories, socks, nutrition and more. Let us be your new training partner.
We are a group of physiotherapists and rehab specialists with subspecialties who work closely together to provide a complete multidisciplinary approach to helping patients to quicker, complete rehab in orthopedics, musculoskeletal, sports and women's health injuries rehabilitation.  All our assessments and treatments are mainly hands on with manual therapy and exercise rehabilitation for injury treatment and prevention. Visit us for a non rushed one-on-one consultation.
Based in Sydney, The Body Mechanic was established to help runners, cyclists and triathletes improve their performance by reducing their likelihood of sustaining injuries. We help athletes prevent injury by improving running technique, setting up bikes in an efficient and sustainable riding position, and implementing training and rehabilitation programs to improve strength and stability. Our staff are athletes. The experience of competing and learning about our own bodies has helped to shape The Body Mechanic's approach to the treatment and rehabilitation of injuries. Our aim is to keep you in your sport during the treatment and rehabilitation process.
Swim Smooth is the worlds leading authority in Adult Swimming, we believe in an individualised approach to coaching. Our specific Swim Type* system allows our certified coaches to figure out the right technique and training for you. The International Triathlon Union has also partnered with us to introduce in their program the new mind set of freestyle learning and triathlon training. We offer swim coaching, whether you are a novice or professional triathlete. Alongside our weekly squad sessions, we offer our premium one to one Video Analysis and Stroke Correction Sessions for those who like special attention for their stroke technique.
Loue Bicycles (Singapore) is dedicated to provide professional bike fitting services for cyclists from all walks of life. Through constant research and education, we seek to provide the highest standards of bike fitting services for our clients. Our bike fitting protocol is based on a combination of cycling experience, knowledge and, science and technology, to provide clients with the best bike fit for their objectives, goals and needs. We are committed to work with cyclists of all abilities to provide maximum benefit to clients, to achieve the best positive outcome. We want to help fellow cyclists enjoy every moment on their bicycles, and be able to "Smile on the Miles".
Runners League is a series of four runs held in four different locations on four different dates all around Singapore. The runs will be held in the North, South/Central, East and West regions in Singapore. And the fun part comes where runners can choose which zone they wish to represent. Runners for each run can choose to represent their zone of choice, but must continue representing the same zone if they choose to register for the other runs in the league. Choose your birth zone where you grew up in; or choose your paktor zone; or the zone you want your child to start primary school in!
We are a team of Sports Nutritionists specialising in real food education, high performance fat loss, and metabolic efficiency for athletes. Our foundation is in whole foods with a unique lower carbohydrate, higher fat (LCHF) and just eat real food (JERF) approach. We can teach you how to develop metabolic efficiency for everything from fat loss to qualifying for Kona or the top level of your chosen sport. We have worked with thousands of individuals since 2011 and have built the greatest number of fat adapted athletes worldwide. We have a number of program options, which are available by Skype and phone consultations.
Urban Remedy is Asia's fastest growing digital platform for wellness, founded by a market need for information, tools and connection. It combines global and local information, service directories, events, wellness programs and products, and for those wanting it, a very personalised wellness experience tailored to each individual through communities, content and a wellness dashboard. It is our belief that everyone – no matter age, race or income, should have access to information that will help them stay healthy in mind, body and spirit, with the ultimate goal being to live longer in a better quality of life.
The Cordillera Mountain Ultra is a showcase of the beauty of the pine clad mountain forests of the Cordillera Region. Situated on the southern slopes of Mount Ugo in the town of Itogon the Cordillera Mountain Ultra will feature 3 events: The 50km Ultra Marathon, 21km Mountain Run, and a Vertical KM race. Held in the western regions of the Philippines, this 50km trail run is a qualifying race for the UTMB with 1 point / 3 points (new). It's also a part of the Asian Trail Masters Series with 100 finisher points. The Cordillera Mountain Ultra is a high altitude trail race with elevations exceeding 2000m above sea level.
This a club for all people. Whether you're diabetic or not, whether you're a first-time athlete or a sub-3hr marathon runner, we want people to join our club and through the medium of sport we help raise and funds and awareness for diabetics. If you want to train for the New York marathon, do so as a Too Many Pricks Athletic Club Member. You're competing in your first City2Surf to show your son that diabetics can live an active lifestyle, do so as a TMP Athletic Club Member. It doesn't matter what activity you are doing, we will provide members with a platform to raise both funds and awareness.