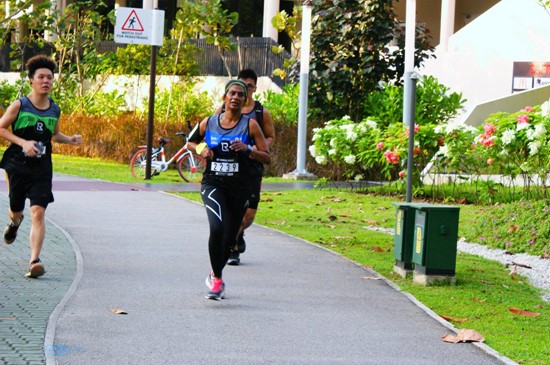 Is this the running coach of the future?
This story was featured on www.thedailyescape.com.
No matter the sport, every athlete strives to be the best in their field. As the sport of athletics continues to evolve, standards rise ever upwards as improvements in training methodology result in more and more athletes being able to achieve peak performance. Not surprisingly, technology has played a significant role in supporting this growth. Combining personalised support with real-time analytics, Morph Performance's Reactor training programme is one such example of how modern innovation has been brought to the fore when it comes to optimising human athletic performance.
The Reactor training programme is the shining star of Morph Performance, a sports science and technology company based out of the Sydney Academy of Sport that provides testing services and online training solutions tailored towards endurance sports like distance running and triathlons.
At first glance, it might seem like Reactor might be just another online training app, but it is far from being that. While standard fare like prescribed training programmes and online support can be expected, the thing that sets Reactor apart from the rest is its degree of focus.
Morph Performance's approach to optimal training lies in the correct prescription of heart rate zones to manage training intensities and benefits. By utilising cross-platform synchronisation with third-party fitness wearables like Garmin, Reactor is able to generate feedback based in the data collected by such devices, which allows for the constant measurement and adjustment of the athlete's training in order to maximise results.
Vasanthi Perumal, an avid distance runner who competes 10 to 12 times a year, has nothing but high praise for Reactor and the way it has benefitted her training experience. "It's a totally different way of training; I like it so much," she says. "With Reactor, I have an online coach who can guide me and give me tips and advice on how to run.  Its focus is based on heart rate, which is very different from how I typically monitor my training (e.g. calories burnt, kilometres covered and time clocked)."
For Vasanthi, her typical training regimen pre-Reactor comprised a combination of circuit training and track runs at the neighbourhood stadium. Now, her training toolbox contains a myriad of elements such as rolling hills, flats, speed work, agility drills and ascending/descending runs. "I've always avoided hill work before as they tend to left me breathless, but my coach explained the need for hill training, including its benefits and how to execute them correctly, which helped me a lot in terms of performance," she says. "I love Reactor and the results definitely show; my timing's improved and the post-run recovery is much smoother now."
The value of having support in the form of a programme like Reactor is more than tangible – better quality training, high-calibre support and coaching, improved results and an injury-free experience. Endurance athletes are painfully aware of how optimal training often means having to toe the line; Reactor addresses this by cultivating certainty with the elimination of guesswork (through an individualised approach no less). That leaves athletes free to do what they do best: train.