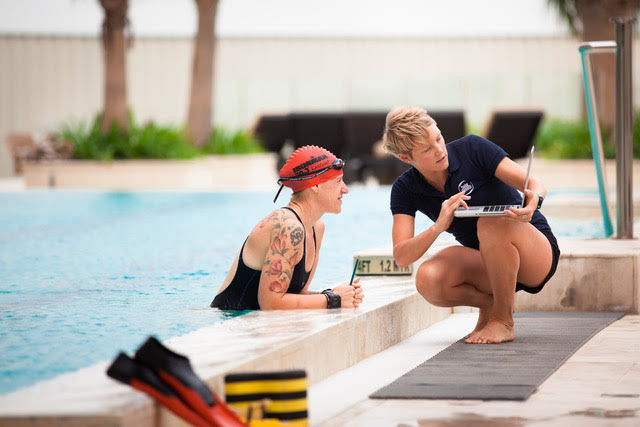 Swim Smooth Swim Squad and Video Analysis
We have partnered with Swim Smooth to help our triathletes and athletes improve their swimming technique and swim specific fitness.
Swim Smooth is the worlds leading authority in Adult Swimming, we believe in an individualised approach to coaching.
 Swim Smooth's home is in Perth, where our head coach Paul Newsom has been leading over 400 squad members since 2004. Coaching swimmers across the world with video analysis that is a game changer in achieving your next level in swimming.
Not only is the program known for its specific Swim Type*  system that allows our certified coaches to figure out the right technique and training for you. The International Triathlon Union (ITU) believes in our methods and has partnered with us to introduce in their program the new mind set of freestyle learning and triathlon training. That's pretty cool!
Check out their website to learn why this program is the best change for your swim training and our philosophy on the controversial aspects of swim coaching.