2016 Bintan Training Camp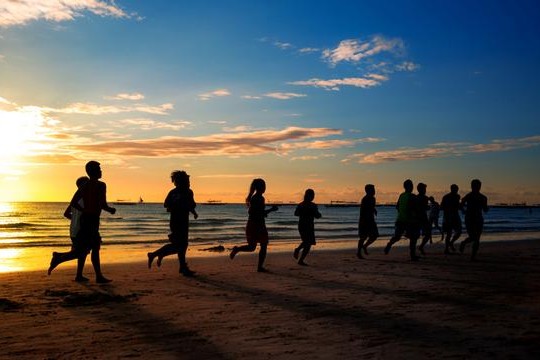 Date: 6 Aug (Sat) – 9 Aug (Tue) 2016
Location: Bintan Lagoon Resort, Bintan Island, Indonesia
Athlete Price: SGD$1,158 – Twin/ Double Occupancy (Per Pax)
(SGD$200 & SGD$100 discount for Morph Annual & Monthly members respectively)  
Non-Athlete Price: SGD$692
Single Room Top Up: SGD$330
To Register: Click here
Closing Date: 4 Jul 2016

Morph Performance is proud to announce our inaugural Bintan Training Camp will be held at the beautiful five-star Bintan Lagoon Resort. In partnership with Jacqtours, Loue Bicycles and Sports Performance Lab, our camp offers a first-class experience coupled with the highest level of training/ racing information, endurance coaching, sports science testing and athlete support for both runners and triathletes.
Our training camp is uniquely designed to empower you to eat right, train smart and get strong – all these are key aspects to improve performance. The camp structure will focus on providing a balance between education, skills, training and testing for all experience levels.
Most importantly, what makes Morph Performance really special are our partners and members. You will get to learn from talented practitioners and connect with some of the most interesting people at our camp.

Your Camp Support Crew:
Jon Fong – Founder of Morph Performance. Jon oversees testing, education and coaching.
Jacq Tan – Founder of Jacqtours. Jacq oversees logistics and athlete/ concierge services.
Tim Lim – Founder of Loue Bicycles. Tim oversees bike fit, skills coaching and mechanical support.
Quinton Le Fevre – Founder of Sport Performance Lab. Quinton oversees biomechanical analysis.

Camp Agenda:
Our highly structured schedule will incorporate a variety of sessions throughout each day, but will also cater some time for you to "rest & relax" at the resort. We will provide a detailed agenda in July/ August, but here are the main highlights of the camp:
Education – Smart Training, Smart Racing • Race Fuelling and Hydration Strategies • The Biomechanics of Running
Skills – Open Water • Stroke Correction • Bike Handling • Running Drills • Transitions • Recovery Techniques
Training – Swim • Bike • Run • Functional Strength • Strechcordz • Yoga
Testing – Lactate Threshold • Gait Analysis • Muscle Activation & Performance
Support – Our support crew will ensure everything runs smoothly and you are well looked after.

What's Included:
• Ferry to Bintan Lagoon Resort for you and your bike (triathletes)
• Welcome to camp introduction on 6 Aug (Sat)
• 2016 camp tee
• 2016 camp goodie bag
• All your meals are covered from 6 Aug (Sat) – 9 Aug (Tue)
• Support vehicle (pumps, wheels and spares included) for all rides
• Daily fuel (fruit, water, isotonic drinks, bars, gels, etc) provided for all sessions
• All 3 tests included as sports science services (total value of SGD$750)
• Camp awards night on 8 Aug (Mon)
• Ferry back to Tanah Merah Terminal for you and your bike (triathletes)
If you are keen to learn from the experts and seek an awesome training experience, register now to book your spot.
Note: Closing date for camp registration is 4 Jul 2016 (subject to room availability).