Founded at the Sydney Academy of Sport and now based in Singapore, we aim to optimize the way athletes train and race by developing customized training plans, which our athletes can then personalize to suit their lifestyle and goals.
Here's how you transform:

Performance Plan
Carefully structured and progressive training plans designed to have you in peak condition on race day.
RUNNING
5 Km
5 Mile
10 Km
10 Mile
Half Marathon
30 Km
Marathon
25 Km Trail
50 Km Trail
75 Km Trail
100 Km Trail
TRIATHLON
Sprint
Olympic
Half Ironman
Ironman
LOG YOUR TRAINING
Track, analyse and refine your training to constantly learn and evolve as an athlete.
TWEAK YOUR TRAINING PLAN
Easily adjust your races, how many sessions you do per week and what days you want to train.
TRAINING RIGHT IN YOUR INBOX
Know what training you have coming up and how your week is progressing with training emails delivered right to your inbox.
Multiple Races & Season Planning
Personalized season plans tailored to suit your race schedule and athletic development.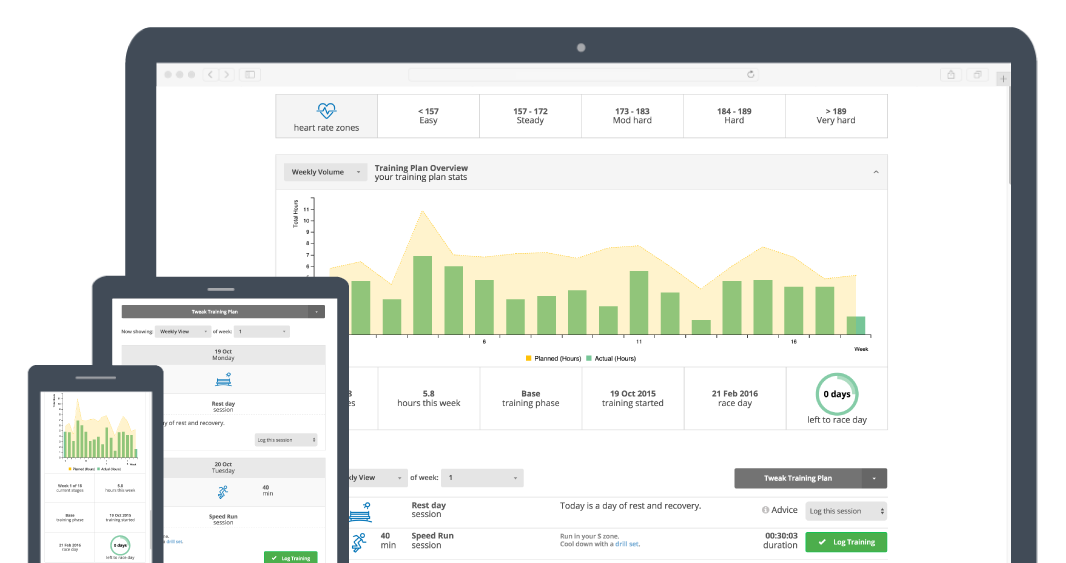 Start training with Reactor
Join other successful Morphletes. Get Started with training now!
Reactor FAQs
+ Will your training program work for me?
Absolutely. If you put in the work and stick consistently to the plan, we're confident you'll achieve an amazing result. The personalisation, flexibility and support of our program is what sets it apart and it's why our athletes continue to achieve their goals.
+ How long do I need to sign up for?
Well, that's up to you. We offer monthly or annual billing (save 25%) options and you can cancel at any time. Our monthly plan is a good choice if you're just training for one race while our annual plan is great if you plan to train consistently across the season. If you cancel your membership, you'll retain access to the site and your training for remainder of your paying cycle.
+ What payment methods do you support?
We currently support Visa, Mastercard and American Express. When you sign up for your membership, our system will set up recurring payments for you so you don't have to log in and repay each month.
+ What if I have questions before I sign up?
We're here to help. If you have questions that we haven't answered, please let us know.